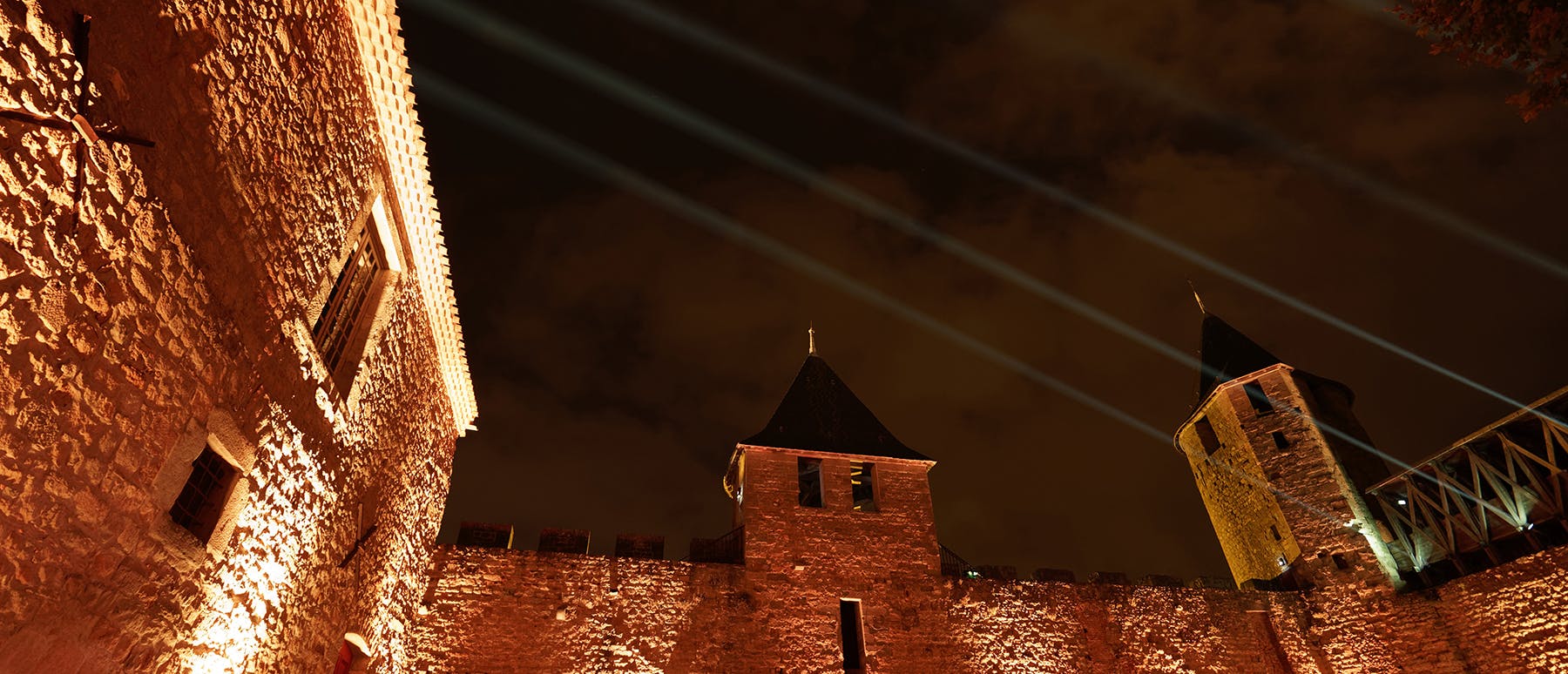 Practical information
Where and when?
Find out here all the information required to prepare your visit.
Practical conditions
The course is mostly beautiful at nightfall !
The visit is for all ages. For security reasons, strollers cannot be stored.
The course is not recommended for people with reduce mobility.
People in wheelchair and people with easy fatigability have only access to the main court. The midi courtyard, the hoardings and the ramparts are inaccessible. They shall be escorted by a valid person (the discount is also applied for the escort).
Dogs are not allowed inside the castle.

Contact us
Communication & Marketing
Corentin Stemler
06 52 87 93 52
(for professionals only)
President
François Nicolas